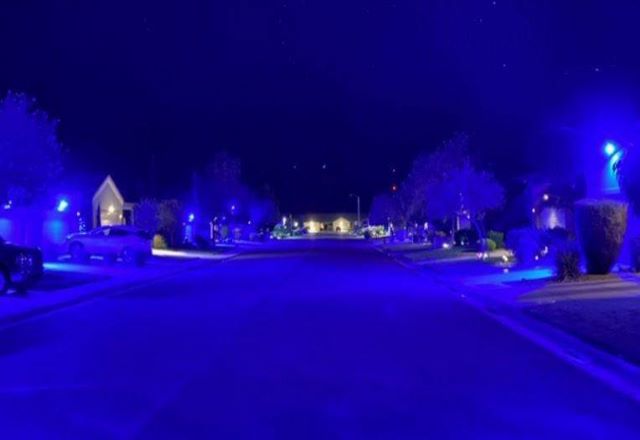 Courtesy Facebook/Light the Blue
A local woman is asking us to make a show of support for law enforcement officers, over the Labor Day holiday weekend.
Debbie Brower wanted to show her law enforcement daughter Jaclyn Gooding, and her son-in-law Marshall Gooding in a positive light…literally.
I saw this idea on Facebook from another town. I thought it was a great way to show support for our law enforcement. With a daughter who is a State Trooper, I am always looking for ways to show them that we care. With all of the bad news about police lately, it is nice for them to know that people care. I just think even driving by a home and knowing that whoever lives there supports them, it has to give them a big boost!
How should we decorate our homes and businesses for Light the Blue? Brower replied,
The way it's supposed to work is that everyone puts blue light bulbs in their outdoor lights and literally lights up their homes blue! It just makes a huge statement.
To find out more about Debbie Brower and Light the Blue, go to her Facebook event page

We would love to see your front porch or yard, celebrating Light the Blue this weekend. Please share your photos with us!

Tags: