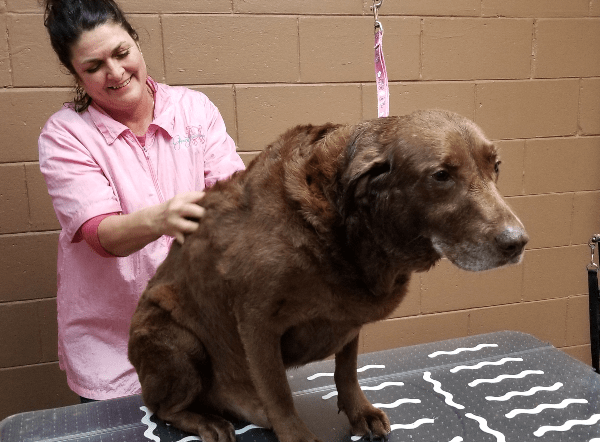 Courtesy of Jeff Easterling
Valentines Day is of course February 14, which falls this year on Friday.
People love their pets, don't we all? There are a lot of ways to show them the love they deserve, whether it be Valentines Day or any other day of the year.
A new survey by The Kennel Club reveals that 20% of people would rather have a dog than be in a romantic relationship. Other findings:
– people say having a dog makes them feel less concerned about not being in love
– 21% of people are more likely to be in a relationship with someone, who also has a dog
Here's some ideas locally to especially pamper your puppy:
Treat him or her with a trip to a grooming salon. Our very own Jeff,  highly recommends Georgia's Pet Salon & Boutique. That is where he takes his Chesapeake Bay Retriever (Charlie) for his grooming experiences. Georgia's offers luxury baths using special shampoos, grooming, nails, and so much more. Check out the complete experience.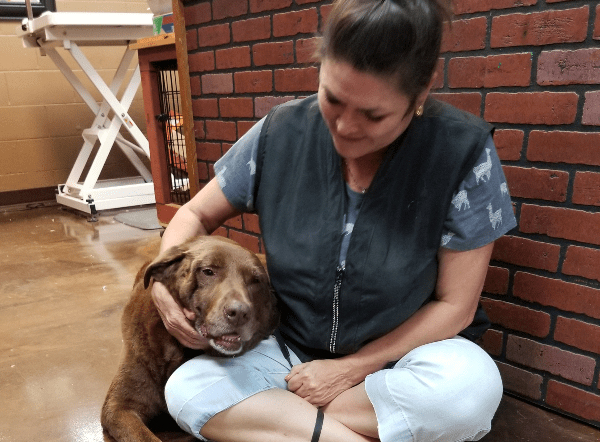 After a good grooming you might take your companion to get a treat, whether it be a pup cake from Small Cakes, or ice cream if that works for them. If that is not your style, think about getting them a special toy or chew toy from somewhere like Pet Smart or Walmart.

Another great idea is since it's supposed to be sunny on Valentines Day, and the following day. Maybe schedule a walk in one of our great parks or a visit to one of our Pet Parks. There is the Kylee Sullivan Dog Park at Spring Lake Park, and the JefFURson Dog Park to choose from.

Lastly, if you can't do any of the above ideas. Maybe just spend some extra time with your special puppy or pet. Show them the love they show you, whether it be playing in the yard, or getting comfortable on the couch, watching some flicks.

If you are a pet owner, you know they are part of your family. Love them and appreciate them everyday, because they feel the same way about you. Make everyday a Valentines Day.

Tags: