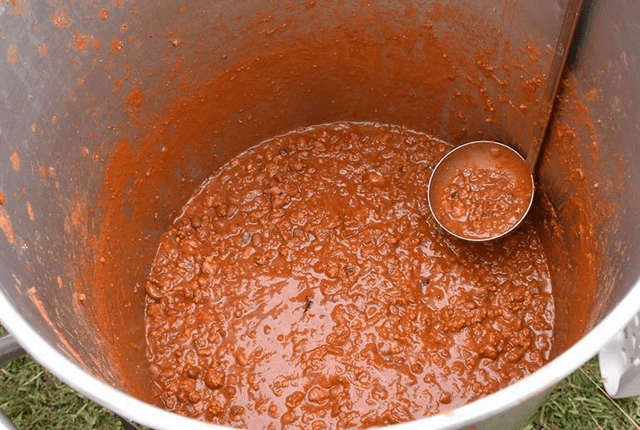 We were pleased to have Greg Beck with Texarkana Area Veterans Council to tell us about the 21st TAVC Chili Cook-Off that is this Friday, February 14th.
---
---
The purpose of the Texarkana Area Veterans Council (TAVC) shall be to promote justice, integrity, communications, and support for the individual member organizations.
TEXARKANA AREA VETERANS COUNCIL 21st ANNUAL CHILLI COOK-OFF

ON FRIDAY, FEBRUARY 14, 2020 THE TEXARKANA AREA VETERANS COUNCIL (TAVC) WILL HOST THEIR 21st ANNUAL CHILI COOK-OFF AT THE TRUMAN ARNOLD CENTER AT THE TEXARKANA COLLEGE.

AREA CHILI COOKS WILL BE COMPETING FOR TROPHIES IN THREE CATEGORIES: BUSINESS, CIVIC GROUPS, AND INDIVIDUAL.
THERE WILL ALSO BE A "PEOPLE'S CHOICE" AWARD AND AN AWARD FOR "BEST PRESENTATION", BOTH CHOSEN BY THE PUBLIC.

FUNDS FROM THIS EVENT WILL BE USED TO PURCHASE A NEW DAV VAN (WHEN NEEDED) TO TRANSPORT LOCAL VETERANS TO THE VA MEDICAL CENTER IN SHREVEPORT, LA & TO ASSIST LOCAL VETERANS AND THEIR FAMILIES. THE DOORS WILL OPEN TO THE PUBLIC AT 11:00 AM UNTIL 1:00 PM.

TICKETS ARE SIX DOLLARS. EACH TICKET WILL ALLOW YOU TO SAMPLE EACH CHILI AND WILL ENTER YOU TO WIN DOOR PRIZES.
Tags: