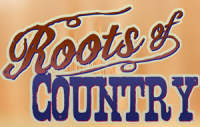 Roots of County with Doug Davis
Start your weekend out right, and tune in Saturday mornings with Doug Davis! He offers up so many insights into the history of Country Music.
---
Questions & Answers from Doug Davis
Q: Radio folks mentioned a live David Allen Coe album. Do you know anything about that?

A: "Biketoberfest 01: Live From the Iron Horse Saloon" will be released on vinyl May 21st on Cleveland International Records. It was recorded in Daytona Beach in 2001 and is being released in celebration of the 20th anniversary of that performance.

Q: Our local d.j. played an Eddie Rabbitt/Crystal Gayle recording and said it was from an old Classic Duet album. Do you have any information on such an album?

A: "You And I / Classic Country Duets" was released on Warner Records in 1984 and featured duets by Rabbitt/Gayle along with David Frizzell &Shelly West, Hank Jr & Waylon Jennings and several others

Q: Have you heard about a TV series on George Jones and Tammy Wynette. My mom says it was on the TV news.

A: A limited series titled "George and Tammy" is reportedly in pre-production in Wilmington, North Carolina and will be shown on Paramount Network, Spectrum Originals and Viacom CBS and is based on Wynette's daughter Georgette Jones' book "The Three Of Us: Growing Up With Tammy and George."

Q: Have a piece of a song on a cassette tape with a guy singing about "it boils down to." Sounds like Hank Jr. Any info?

A: "What It Boils Down To" is a track in Hank Williams Jr's' 1987 "Born To Boogie" album

Q: Heard on the radio about Patsy Cline's daughter having something to do with a movie about Loretta Lynn. Do you know what that's about?

A: Patsy Cline's daughter Julie produced the Lifetime movie "Patsy and Loretta" – all about the friendship between the two artists.

Q: My older brother says that Warner Mack was not his real name. Is that true?

A: Warner Mack was born Warner McPherson in Nashville, Tennessee in 1938.
Story behing the song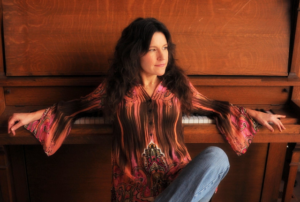 Enjoy the premier musical tribute to Carole King, this show recreates the sound and vibe of a 1970's Carole King concert experience following her legendary album, Tapestry. You will be transported back to the iconic image of
---