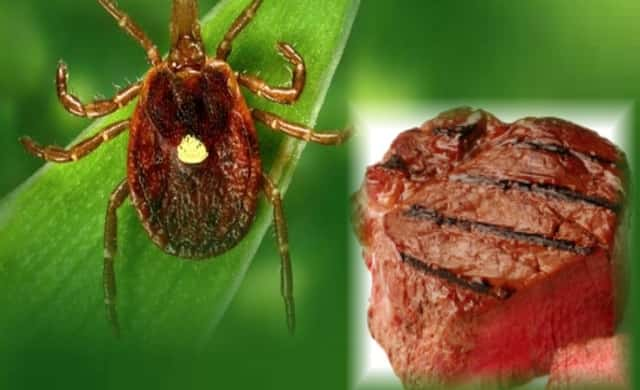 I as reading a story from a Northern Arkansas TV station about some folks that became infected with Alpha-gal Syndrome after being bitten by ticks, specifically the Lone Star Tick. Alpha-gal Syndrome leaves it's victims allergic to red meat!
The thing with Alpha-gal, it's not just red meat you become allergic too, but other products like soaps, shampoos, makeup, and more. All products those with Alpha-gal use, MUST be vegan or they will suffer. Television station KNWA posted a story about a couple of people struggling with the syndrome.
The University of Arkansas Division of Agriculture Research & Extension has an Arkansas Tickborne Disease Project.
The project includes a Tick Data Map where collection samples were gathered of certain ticks.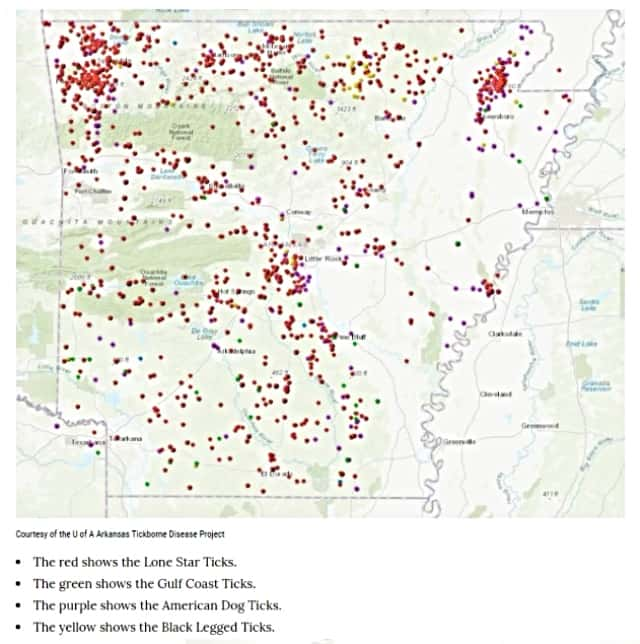 For more information about the project, or to see the interactive Tick Data Map click here.
The Lyme Disease Association describes Alpha-gal like this…
The tick's saliva triggers immune response to a carbohydrate, alpha-gal, found in red meat. Although eating red meat is the most common allergic trigger to alpha-gal, ingredients found in everyday products such as dairy, gelatin, soap, cosmetics, lotions, household products, and medications can also cause an allergic reaction.*
Tags: