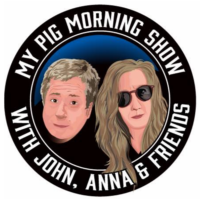 Mornings with JW, Anna & Friends
7:20 am = Call 903-793-1039 to play along with the "Match John & Anna Game."
Prize = Enjoy a great lunch, a sandwich meal at the Lunch Box just for calling, 903-793-103 and "MATCH" JW or Anna.
7:50 am = Local Birthdays and Anniversaries where we create local celebrities. Click here to submit a Birthday or Birthday.
Prize = $15 gift certificate from Trad N Post. Trad N Post is located at 535 E Front St De Kalb, TX | (903) 701-2082.
8:00 am = Friends from the Community
Tune in and learn more about what is going on in our area. Visit with JW & Anna about upcoming important events and issues to our area community.
Click here if you'd like to come in and be one of our "Friends From The Community."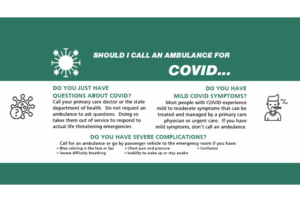 Courtesy FB/LifeNetOur medical resources are vital to our community's health. Tina Bell with LifeNet stopped by to help explain the times to absolutely call an ambulance without hesitation. Keep in mind using the ambulance service does not