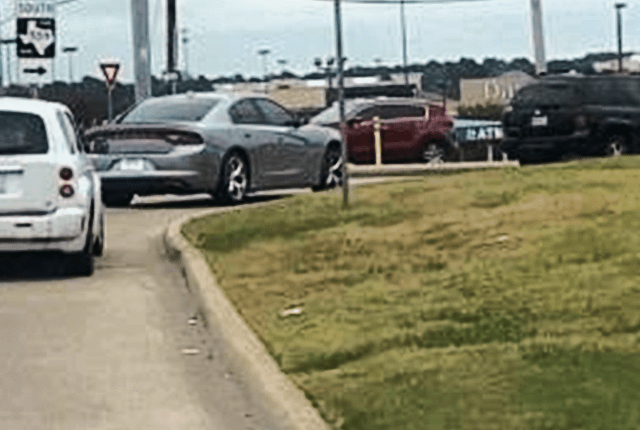 Courtesy FB/TTPD
A family driving through Texarkana lucky to be uninjured after their vehicle was shot numerous times by some male suspects.
Here's the News Release from the Texarkana Texas Police Department:
We're hoping that you guys can help us out on a road rage incident that happened last Friday afternoon.
A family was passing through Texarkana on Interstate 30 headed to their vacation… They were just driving down the road and minding their own business when the men in this grey Dodge Charger pulled up beside their truck and pulled out pistols for some reason. We don't know if the men were mad about something or what, but the driver suddenly stuck his arm out his window and fired several rounds into the air. Then the front seat passenger leaned out his window and actually shot the victims' truck itself as they passed them. Pretty scary, but miraculously, no one was hit. We later found at least five bullet holes along the driver's side of the truck.

The victim followed the Charger as it took the Richmond Road exit and drove through a parking lot there before getting back on the Interstate. It was last seen turning onto Garland Street on the Arkansas side. They were trying to get the license number on the car but were never able to. However, they did manage to get close enough to see that it was a temporary buyer's tag. They said that there were three (or maybe four) people inside the car but weren't able to get much of a description of them, However, the two in the front seat that actually fired the shots were black males.
Not a lot to go on here, unless someone happens to recognize the car. If you know whose it is or know something about what happened, please give us a call at 903-798-3116.

Courtesy TTPD
Tags: