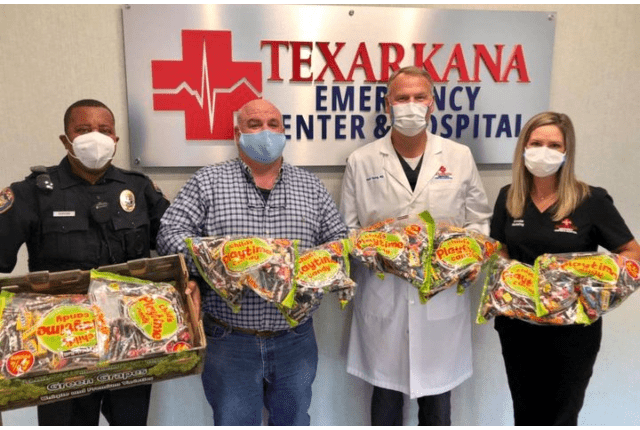 Courtesy TTPD
Get ready for a safe and fun Halloween time on Saturday the 31st.
The fun will be at Spring Lake Park again this year.
Here is the News Release from the Texarkana Texas Police Department:
"We, along with the Texarkana Texas Parks Department, are busy getting ready for the 2nd annual Trunk or Treat in Spring Lake Park on October 31st. It will be a drive thru event this year because of COVID but will be every bit as much fun as last year.
A huge thanks to Dr. Matt Young and Brooke Marshall of Texarkana Emergency Center for donating candy to help make the event a big success again this year.
By the way… If you or your organization is interested in participating, send us a message and we'll get you the information. We still have room for a few more trunk or treat vehicles. We promise that you'll have as much fun as the kids."
Tags: