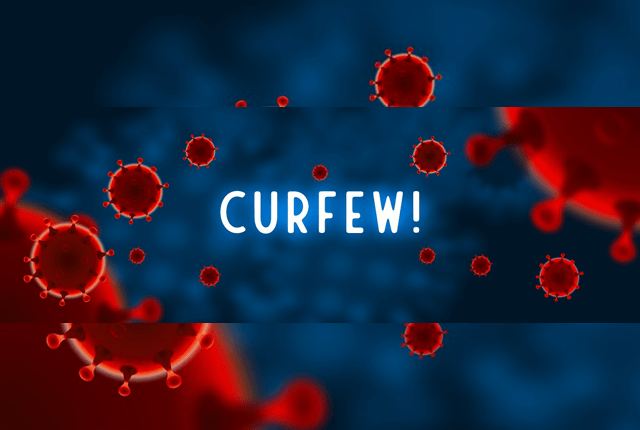 Courtesy Pixabay
Mayors Bob Bruggeman and Allen Brown have issued new curfew guidelines for all Texarkana residents, requests to help aid senior citizens, and salons and nail salons, tattoo studios and massage parlors to close last Thursday, March 26, 2020.
Texarkana, Texas and Texarkana, Arkansas have enacted a curfew for all citizens from 10 p.m. – 6 a.m. The only exceptions are for travel to and from work, hospital, or a pharmacy.

The curfew was announced Wednesday by both Texarkana mayors.

Temporarily Closed: All hair salons, tattoo studios, massage parlors, nail salons must close for business by 11:59 p.m. on Thursday night.
---
Joint Operations Center | Bowie County/Miller County/Cass County/Cities of Texarkana, AR & TX
MEDIA UPDATE | 3/25/20 at 3:30 PM | TEXARKANA, USA
Mayor Bob Bruggeman's Statements:

"As you know, we are a twin city here in Texarkana, USA, and while being a border city affords us many perks on a daily basis, it can also prove challenging to keep up with the laws and legality on each side of Stateline. During this public health crisis, it is important to remember that COVID-19 knows no state lines. This virus can and will quickly be transmitted to people on both sides of our city. For that reason, Mayor Brown and I are here today issuing executive orders that will help us address the community's health and safety regarding this crisis for our residents.

First, we are instituting a curfew for ALL residents from 10:00 p.m. – 6:00 a.m. until further notice. The only exceptions to this curfew will be for residents traveling to or from work, going to the hospital to seek medical care, or traveling to or from a pharmacy for medical necessity. Please help us ensure this curfew is strictly followed. If you are out and about after the curfew, you will be stopped and questioned, escorted home, and will face consequences if you're found in violation. The sooner we can all comply, the sooner we can put this health crisis behind us.

On Monday Arkansas Governor Asa Hutchinson announced the closure of hair and nail salons and tattoo parlors across the state of Arkansas, effective yesterday. We are following suit in Texarkana, Texas. Businesses of this nature will need to close in the name of public health and safety, beginning at 11:59 PM on Thursday, March 26th, 2020 until further notice. I received an email from a local hair salon owner who voiced concerns about operating her business in a work environment that may not be safe to employees and customers. She is exactly right! It's time we all step up and take responsibility for not only ourselves but those who we have influence over.

Based on my personal observations and input from others, I am concerned our citizens have become complacent and may not be taking the COVID-19 (Coronavirus) pandemic seriously. Social distancing is not being practiced by many. I see parking lots full and groups socializing. This is not okay. We must be aware of the danger we are putting ourselves in when in contact with others. Keep a distance of six feet, wash your hands frequently, only leave your home if necessary, and avoid gatherings of 10 or more at all times."

Mayor Allen Brown's Statements:
"First of all, I want to thank the citizens of Texarkana for your understanding and patience as we continue to ask you to make the necessary changes to combat COVID-19. I know the unknown can cause fear, which leads people to do things they may not normally do. Please know that your leaders on both sides of town are working to make the best decisions possible for our community.
Starting tomorrow, we are implementing a 10pm to 6am curfew for all citizens in both Texarkana, AR and Texarkana, TX. The only exceptions will be for emergencies, medical appointments, pharmacy visits and 'to and from' work-related travel.

As a reminder:
All Texarkana, AR schools are closed until April 17
Public Works office is closed. Citizens needing our public works department can contact the department at 870-779-4971 to schedule an appointment
Churches should follow the CDC guidelines of limiting gatherings to no more than 10 people
Barbershops, Beauty shops, and nails salons are temporarily closed by the order of the Department of Health.

Door to door sales to individuals and/or businesses are discouraged
Most financial institutions lobbies are closed with extended drive-thru hours
We have one confirmed coronavirus case in Bowie County and one in Cass County
Stay home and avoid non-essential travel
We encourage our citizens to utilize local restaurants and bars for takeout.

To learn more about what we are doing on the local level regarding COVID-19, please visit www.coronatxk.org.

We all know, Texarkana is a community of caring people and it is important that we continue to take care of each other. We have an immediate need to help our most vulnerable group within our community, our senior citizens.

We are needing supplies and food for our seniors who cannot get out and pick up these items for themselves.

If you, as a business or individual, wish to donate items or make a monetary donation, please contact the Office of Emergency Management at 870-772-2591. We have people who will deliver the items, any help in providing items and or monies to purchase the items would be greatly appreciated. To receive instructions, please contact the Office of Emergency Management at 870-772-2591.

Again, to reiterate, starting tomorrow, we are implementing a 10pm to 6am curfew for all citizens in both Texarkana, AR and Texarkana, TX. The only exceptions will be for emergencies, medical appointments, pharmacy visits and 'to and from' work-related travel.

Many of our citizens are continuing to conduct business as usual. We are asking you to please observe our temporary guidelines and adjust your daily schedule. Stay at home and avoid non-essential travel. These guidelines are temporary; the personal decision you make to follow these guidelines will help us all. It is up to each one of us to keep our entire community healthy and avoid the toles of COVID-19."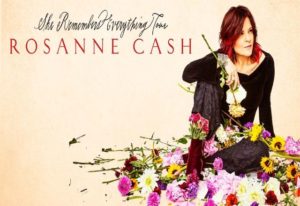 Courtesy FacebookDon't make Roseanne Cash, the daughter of Johnny Cash, mad…especially when it comes to her kids. Tweet Share +1 LinkedIn Email