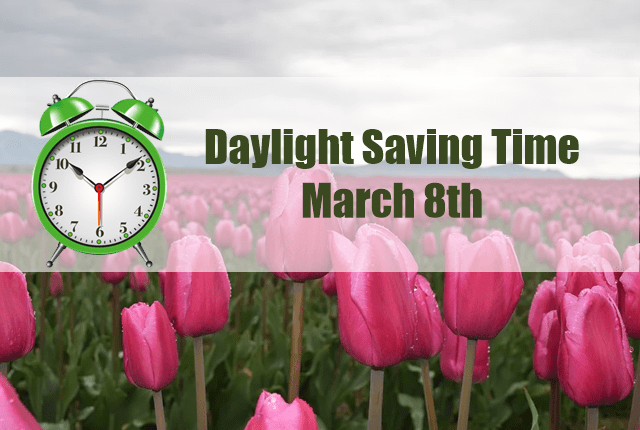 Daylight Saving Time will return on March 8th. That is Sunday, at 2:00 AM, when your clocks will be set forward one hour. Now, most digital clocks will automatically move up one hour. Many old-fashioned wall clocks, that antique clock in the hall or entryway, or your car clock, will have to be set forward manually.
A good way to remember what season and which way we move the clock is:
"Spring Forward–Fall Back".
So, why IS there Daylight Saving Time, in the first place? Google answered this way:
The main purpose of Daylight Saving Time (called "Summer Time" in many places in the world) is to make better use of daylight. We change our clocks during the summer months to move an hour of daylight from the morning to the evening. Countries have different change dates. … According to some sources, DST saves energy.
There is much disagreement regarding the saving energy business. Benjamin Franklin set the idea rolling in an essay he wrote in 1784, "An Economical Project". In the US, we have had Daylight Saving Time since 1918, with the Standard Time Act.
Within the last couple of years, Texas State Legislature has considered doing away with DST entirely. Arizona and Hawaii don't observe the time change at all.
Which brings me to the question: Do you think that we should follow Daylight Saving Time?

Loading
Daylight Savings Time
Thank you for voting.

You have already voted on this poll !

Please select an option !

Tags: