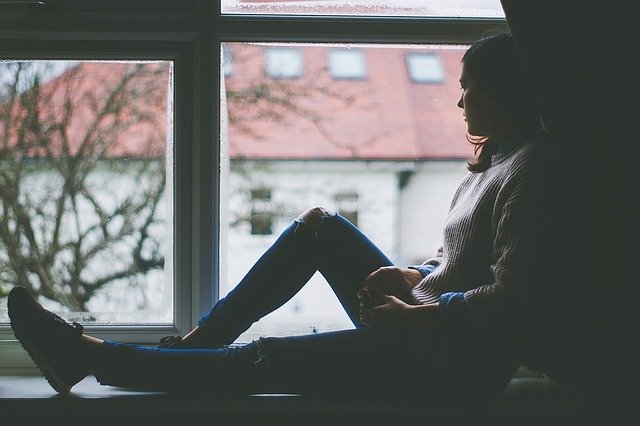 Courtesy Pixabay
Many of us feel disconnected from others right now. But what about those in assisted living facilities, hospitals, and nursing homes? Their social distancing has been the most extreme during the COVID-19 pandemic. One group has an idea to assist them.
Hospice of Texarkana now offers the Pandemic Isolation Support Group, every Saturday morning, 9:30 AM, at Central Mall, in the space across from Chic-fil-A. Rick Huntze, the Bereavement Counselor for Hospice of Texarkana, will facilitate the group, and/or with Chaplain Amy Goodroe.
The group is free and open to the public. Please do RSVP, so that the counselors will know that you are attending.
For more information, call Hospice of Texarkana at 903-794-4263.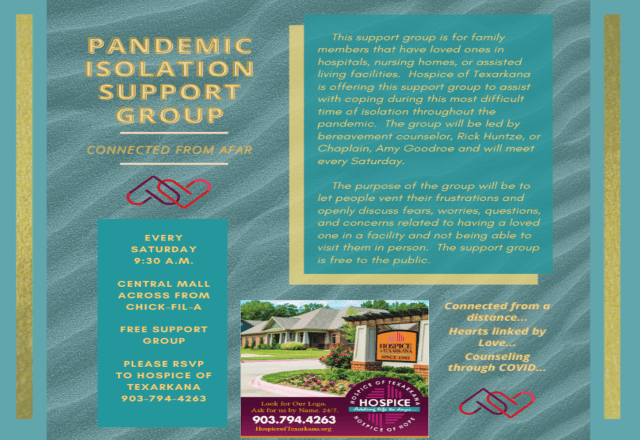 Tags: