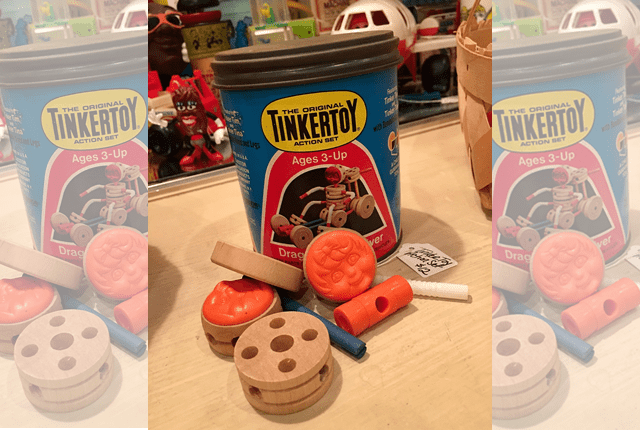 Courtesy FB/vintagepotential
The 4th Annual Downtown TinkerTown at Discovery Place will be a little different this year.
This year's event is digital, in order to keep everyone safe. The event organizers, Texarkana Museum Systems, explain:
Throughout the day we will be posting videos of different crafts from your kit being done. These videos will be posted on the Discovery Place Facebook Page. How will it work? We will be creating kits for kids with 20+ crafts and activities inside. Kits will have everything you need for your crafts; supplies, instruction booklet, and some fun little extras. Kits will be free for everyone and will be available for pick up the week prior to the event.
To register, or for more information, go to   www.TexarkanaMuseums.org/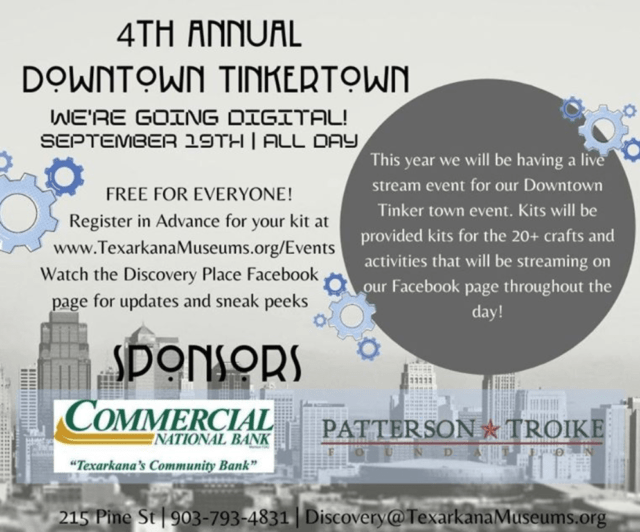 Tags: