Let's help find TAPD and the Gibson family located fourteen-year-old Onyx Gibson. Gibson is a 14-year-old blonde white male with green eyes, weighing about 120 pounds. On Friday, January 7th, around 9:00 pm, Gibson was last seen fleeing from the Riverview Facility. Please call 911 or Texarkana Arkansas Police Department if you have any information on the whereabouts of Gibson, (903)798-3154.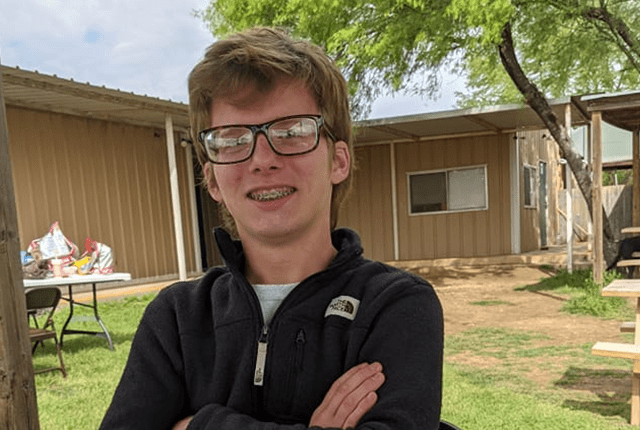 The Texarkana Arkansas Police Department is seeking help within the community. On January 7, 2022, around 9:00 pm, several juveniles, including Onyx Gibson, pushed a rear door open from the Riverview Facility located at 701 Arkansas Boulevard Texarkana, Arkansas, and fled. Within hours, Officers found all the juveniles who fled the facility except for Mr. Gibson.
It is not known what Mr. Gibson was last seen wearing. Mr. Gibson is approximately 5'2", weighing around 120 lbs. he has blonde hair and green eyes. He usually wears glasses, but it is unknown if he left the Riverview Facility with them.
Mr. Gibson's family is cooperating with TAPD in the search for Onyx.
Detectives are following up with all leads on Mr. Gibson's possible sightings.
If you see Onyx Gibson, we encourage the community to call 911 so officers can respond and escort Mr. Gibson back to the Riverview Facility.
This is my son, he and 4 others escaped Riverview behavioral hospital last night at 830pm. He is the only one that has not been found. He is very persistent, manipulative and will lie about anything if he thinks it'll benefit himself. He is known to break into buildings, cars, old buildings and steal what he needs. He is 14 and a convicted sex criminal and is awaiting trial. Plz contact police or myself. His name is onyx and sometimes goes by Tony. But at this point may go by anything.
Tags: