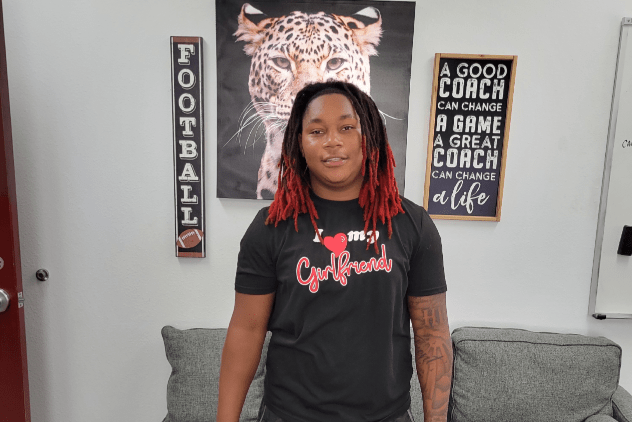 Courtesy LEISD
Our brand new student/athlete highlighted this week comes from the Liberty-Eylau Leopards.
The High School Football Player of The Week is sponsored by Red River Credit Union.
Coach DeWaski Davis nominated Leopard Quarterback Jaydin Hampton. Jaydin completed 10 passes for 116 yards and 2 touchdowns in the Leopard playoff game against Center last Friday night.
Coach Davis, had this to say about Jaydin's effort. "He handled the ball well during the rain Friday night.  He also showed great leadership throughout the game and the season."
Congratulations to Jaydin Hampton on his outstanding effort and fantastic year at Quarterback for L-E!!
Next week we will highlight a Pleasant Grove Hawk for the Player of the Week.
Once again thanks to our sponsor Red River Credit Union!!