---
Jeff has been on a tear, of late. As a joke, Rhonda/salesperson was in Delaughter's in Maud. She saw a jar Big John's Pickled Pigs Lips in the store. Laughingly, she brought that to Jeff. Then, it was ON.
Jeff has been running around the radio station, with that open jar of pig lips, trying to get us all to eat one. All I could smell was vinegar. But I got a good look at those pig lips. They look nasty to me, so No Thank You, Jeff.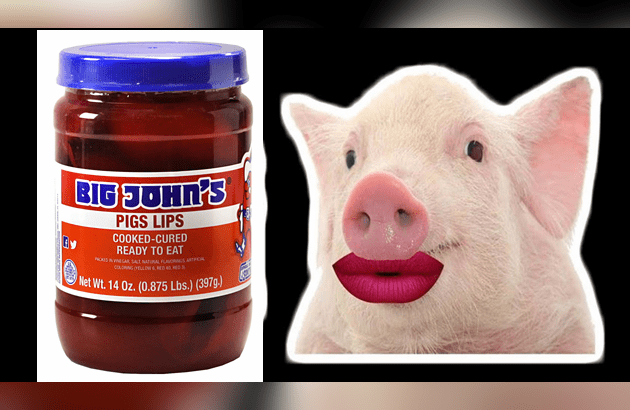 After all of the running around, Kelli and Anna quickly observed that Jeff hadn't eaten a pig lip, so he could describe it to the rest of us. So, the ladies challenged Jeff to a friendly bet: If we can raise $1,000…Jeff has to actually eat a pig lip. And he has to do both on the air, and video.  But…there's good news in this: the donations will go to support Watersprings Ranch.  The Ranch is a wonderful place, for abused/abandoned children to heal, and feel God's love. Those sweet kids are worth a pig lip, or two.  If you would like to help the girls raise funds and make Jeff eat a pig lip, click here.
I just checked. $268.00 has been donated. That's a good start, but we can do better, I truly believe. Sen five bucks. Ten, even.  So, we need $732.00 to reach our goal and have Jeff eat his words…and a pig lip. Maybe he will quit chasing us around with the silly things. It reminds me of Jim Stafford and 'Spiders and Snakes'.
So. Please donate , if you can. It's a goofy stunt, for a great cause. And yes, I made a donation, as well. Thank you.
---
Tags: