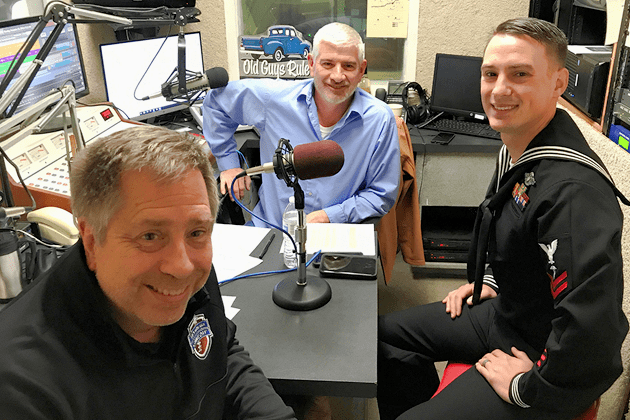 Learn more about how the Navy continues to lead the world with innovation and cutting edge technology. We had Hospital Corpsman 2nd Class Brandon Henthorne in our studio today… Thank goodness he is smarter than a fifth-grader.
We learned that the US Navy:
We are gearing ourselves for the Centennial generation, similar to Millennials but more tech-savvy and less interactive in face-to-face interactions. Diversity in America continues to grow and the Navy is hot on the trail. We are tailoring our recruiting efforts accordingly.

A strong economy makes recruiting difficult, and the military needs high-quality candidates to perform in its highly-technical fields. I would ask about our efforts to pursue these candidates and the financial, educational, leadership, and experiential benefits of joining the Navy.
---
Tags: