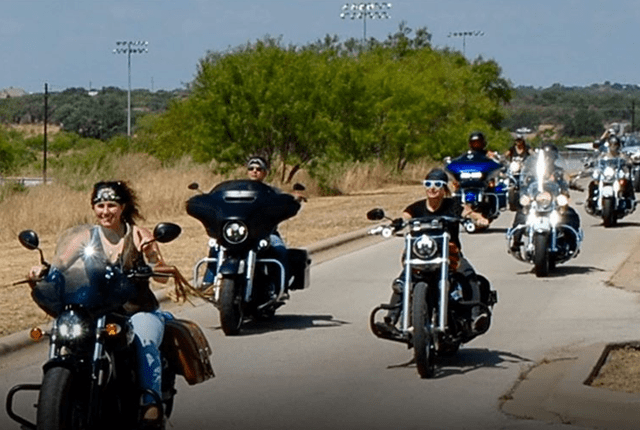 Courtesy FB/ladiesinleatherparade
Today we had Denisha May with Lady in Leather Parade Rally as our guest today. This amazing organization is about "rallying" empowerment for women.  You can call (409) 454-4983 or email mama@ladiesinleatherparade.com, or on Facebook
---
---
MAY 30 and 31: Sneak Peek Meet and Greet /LiL Slumber Party (We will have an early bird party on the 10th and on May 30th a meet and greet at Texarkana Harley-Davidson from 12p – 4p.)  There might even be an event at Scotties.  Come on out and learn more about these great ladies changing the world.
June 13: LiL Meet & Greet at the Scooter SHED
Sat 11 AM · by Ladies in Leather Parade & Rally | Scooter SHED in Lindale, Texas
July 10 – 12: LiL Meet & Greet River Campout
Double Rockin R Campground, New Braunfels
Sept10 – Sept 13: Ladies In Leather Parade &Rally 2020
Hilton Garden Inn on Cowhorn, Texarkana Convention Center, Texarkana
Everyone is welcome at the rally. The parade on Saturday is for women only. Men can do everything else
All proceeds will stay in Texarkana. The donations will go to vets and half to women organizations here.
---
Tags: