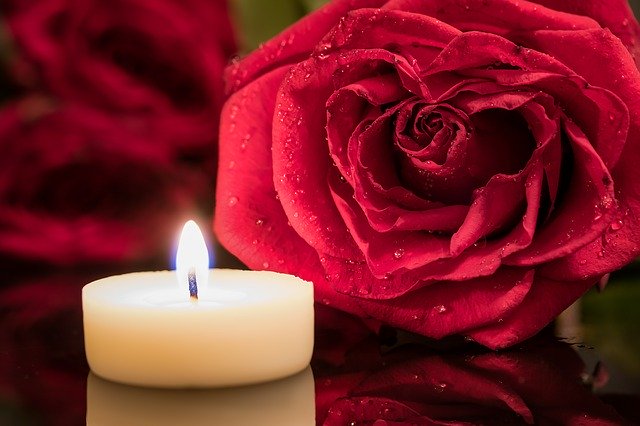 Courtesy Pixabay
This week we have posted cancellations of local annual Memorial Day services. Thank goodness for friends, because they have shared with us some things we can still do, at home.
Our friend Chuck Tennessen in New Jersey is a veteran, who will not be going anywhere, for observances. However, he did share some information with us today.  The Nation Commander of the American Legion is James W. 'Bill' Oxford. He asks we Americans to honor our fallen military heroes, right at dusk, by simply lighting candles, and placing them on our front porches.
As we continue to follow stay-at-home guidance during the coronavirus pandemic, we must not fail to remember the men and women who fought for our freedoms. Memorial Day observances around the country and beyond are certain to be much different this year, but we can show our respects by lighting and displaying candles to remind everyone why we must never forget the meaning of this sacred holiday."

The commander also suggests that families make signs expressing their gratitude for military sacrifice, photograph friends and family holding up the signs and sharing the images on social media. "We can remind everyone by showing our candles and sharing our messages that no matter the circumstances, we will never forget those who are no longer among us."
Other suggestions include: alerting the local media (again, thank you, Chuck) about this alternate activity, plus using different-colored candles, to symbolize various remembrances:
You can light a red candle to remember those who shed their blood in combat and made the ultimate sacrifice in defense of our country. A white candle can remind us all of the POWs and MIAs who are not yet home from wartime service. A blue candle can symbolize our eternal love of those who did come home but have since left us. Any way you choose, light a candle of remembrance, or three, for the fallen to let the world know that Memorial Day matters deeply to The American Legion, even if ceremonies and public observances are significantly changed this year.
And, we are all invited to post any photographs or stories of how we choose to observe Memorial Day, at dusk, on Monday, May 25th. Just go to the American Legion page, www.legiontown.org

Or, if you post on Facebook, Twitter, or any other social media, please tag The American Legion National Headquarters. Participants are asked to use the hashtag #candlesofhonor so images and messages can be aggregated in social media.

From www.legion.org

Thank you for your service, Chuck…and all of our precious veterans.

Tags: