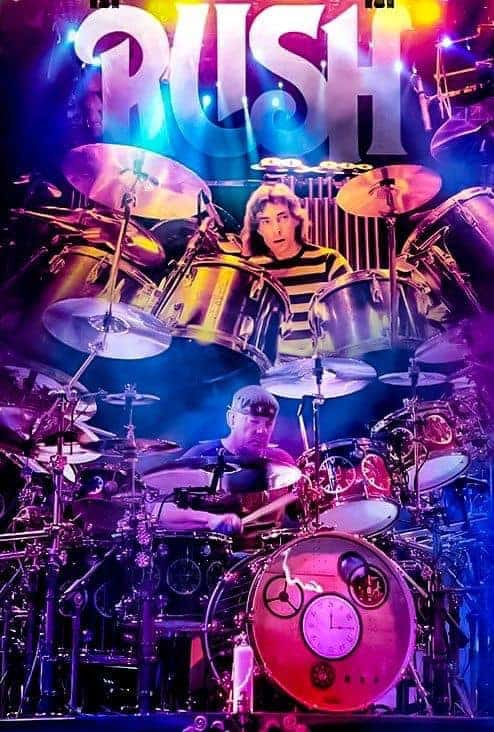 Courtesy Facebook/Scott Morton
My generation grew up with both rock and roll, plus country in our ears. That's the majority of what was on the radio, back in the day. So when I saw that Rush drummer Neal Peart had passed away, this event brought back memories.
---
Rush is a three-man power band from Canada. They began playing hard rock/ progressive rock around 1969. The first time I had ever heard of Rush, was in Ashdown, when a boyfriend came over to pick me up, to go 'riding around' He had an eight-track tape of this 'new band called Rush'. He was already crazy about them. I listened to a bit. For me, the sound was really BIG…overwhelming, almost. Geddy Lee (bass, keyboards, and vocals) Alex Lifeson on guitars and Neal Peart on the drum kit…they sounded HUGE to me. And yet, they were only three guys. However, they ended up having a 45-year career, with much of that on the road, playing arenas. Anyway, I listened and didn't gripe that they weren't Led Zeppelin.
Back to Neal Peart, though. His drumming style sounded to me as being 'all over the place' at the time. Well. I don't play an instrument, nor do I read music. As I have matured, though…when I hear the music of Rush, I somehow manage to not listen so much to the lead guitar, nor Lee's high vocals. Instead, I find myself listening for Peart's full-bodied working-over of his drums. He never really held back at all…Neal Peart filled spaces in the music, without drowning out or overpowering the guitars or keyboard (think 'Tom Sawyer'). Peart was a big jazz drummer fan of people like Gene Krupa and Buddy Rich. He played with heart, without overstepping the other musicians. His talent and distinctive style have influenced many drummers who came after him, like Lars Ulrich of Metallica,for instance.
This week, I have been cheating on radio. I've been listening to the tribute to Rush and Neal Peart on Channel 27 of Sirius XM. This channel is usually known as Deep Tracks. The last time they went wall-to-wall for an artist was when Tom Petty died two years ago. So it's been a great trip down Memory Lane, listening to such great songs as "Fly By Night", "Tom Sawyer", 'Limelight", "Closer to the Heart", and others.
But my favorite Rush song has to be 'The Spirit of Radio". (Well, of course it is.) Did you know that Neal Peart was also the lyricist for the group?
Invisible airwaves
Crackle with life
Bright antennae bristle
With the energy
Emotional feedback
On a timeless wavelength
Bearing a gift beyond price
Almost free
See? Now, I can identify with those words. I feel you, Neal. And I am sorry that you have passed on.

Rush stopped touring a few years ago when Neal Peart learned that he had brain cancer. So we are left to listen to our vinyl, our mp3 music, or other ways to enjoy. Next time you do listen, though…get into the background…the back-beat. That was Neal Peart. Right this moment, he is the Spirit of Radio, for me, anyway.

We are losing too many of these guys.

Tags: