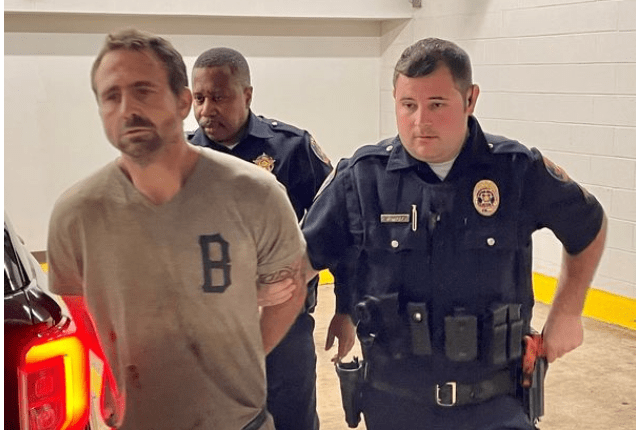 TTPD-Facebook
Thanks to an alert citizen, a man who fled from authorities is behind bars today.
Here is the Press Release from the Texarkana Texas Police Department:
Bradley Linn is behind bars this morning after we got an anonymous tip that he was at the Exxon gas station in the 4000 block of S. Lake Drive. Officers Jordan Starkey and Karey Parker then found him hiding in the restroom inside the business and arrested him without incident.
He was booked into the Bi-State Jail a few minutes ago and will be extradited back to Arkansas in the next day or so to deal with the charges there.
Thanks to whoever called 911 to tell us that they'd seen him. We owe you one.
Tags: