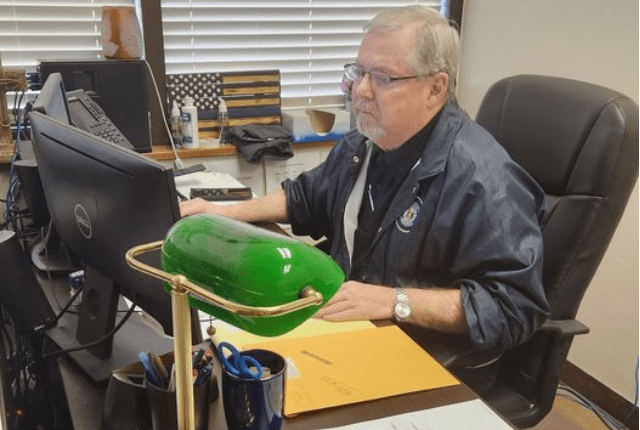 Courtesy TAPD
The Texarkana Arkansas Police Department would like to recognize a veteran on the force.
Here is a Press Release from TAPD:
Police officers are unique people. All of the men and women that serve in a law enforcement capacity have other talents or career opportunities. Some go to other jobs after retirement and pursue these talents and some are just created to serve. In this month's TAPD spotlight, we want to recognize Danny Russell.
Danny is a 'what do you need kind of guy". He handles various duties at TAPD and when a unique situation arrives his response is always what can I do? I will handle it attitude. This attitude is so much appreciated and we appreciate you, Danny Russell.

Congratulations on the upcoming 10 years with TAPD in February.
Tags: