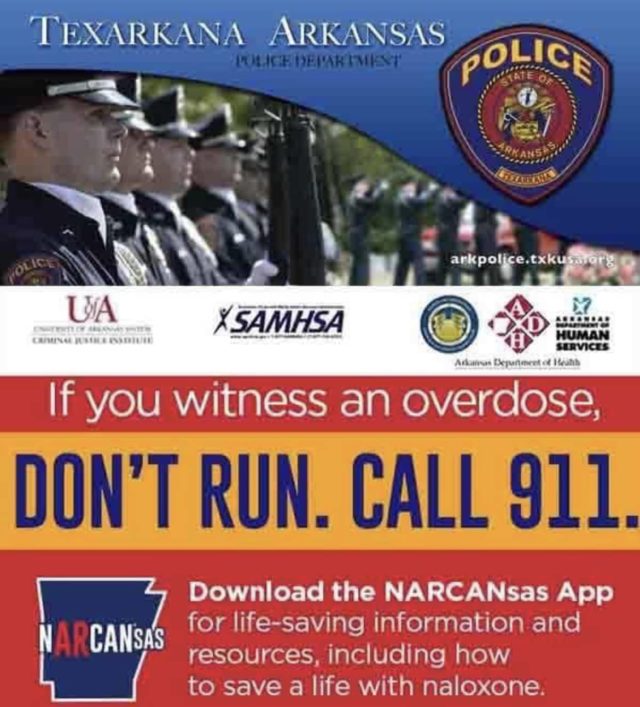 A big thank you to Texarkana Arkansas Police Department Officer Luna for acting quickly and saving a two year old toddlers life by administering Naxolone.
A few days ago there was a call to the Links Apartment complex in reference to a two year old toddler losing conscience. Officer Marcos Luna, knew exactly what to do!! He having experience as a patrol officer and also previous training when encountering symptoms of overdosing. Officer Luna administered the Naloxone to the toddler with results of saving the toddlers life. The police department along with our community, are super blessed in having officers like Officer Luna. Our officers are trained for these types of critical situations, where moments matter. Thank you Officer Luna for being on the job!!!
The link explains further.
Tags: