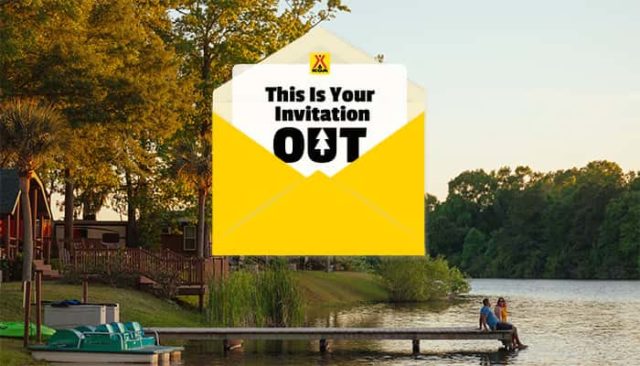 An encouraging sign that life is returning to normal!
Texas Kampgrounds of America, Inc. (KOA) campgrounds now open to leisure camping after statewide lifting of COVID-19 restrictions. Twenty-six KOA campgrounds in Texas are opening and welcoming campers back to the great outdoors.

"Our locally owned and operated campgrounds are excited and ready to do what they do best, share the great outdoors with everyone", says KOA CEO and President Toby O'Rourke. "We're working diligently with all our locations to put the proper protocols in place to ensure the welfare of our staff and our campers."

According to recent research performed by KOA, over 40% of campers still want to take planned camping trips with 29% of campers say camping will be there first trip when restrictions are lessened. Forty-seven percent of campers said they'd be replacing other trips with camping. Of non-campers, 32% are interested in camping after COVID-19

KOA Campgrounds will be open to leisure travelers looking to get away from it all and connect to the outdoors and each other in a safe, socially distanced environment. Locations are adhering to guidelines and recommendations from local health organizations and the Centers for Disease Control and Prevention (CDC), while providing an easy, affordable way to get away from it all whether you travel in an RV or prefer a Deluxe Cabin with a private bathroom.

In addition, KOA has worked to provide tools for their campground locations to aid in best serving guests in light of COVID-19. While government policies may vary, most KOAs have chosen to responsibly invite guests by altering cleaning procedures, offering unique social distancing activities, offering contact-free check-in and more.

All of these precautions offer an added level of safety to camping guests who want to get out and enjoy nature. As restrictions lift, a return to the outdoors is essential to mental and physical health and well-being and KOA campgrounds are active partners in safely promoting outdoor recreation.

"By its very nature, camping is a great way to get away while staying distanced," notes O'Rourke. "Camping gets you out of the house and into the fresh air allowing families to connect to the outdoors while still remaining cautious of the virus."

In most cases, campgrounds will be operating with modifications to activities, amenities and site options. Visit KOA.com to learn more and make reservations.
Tags: