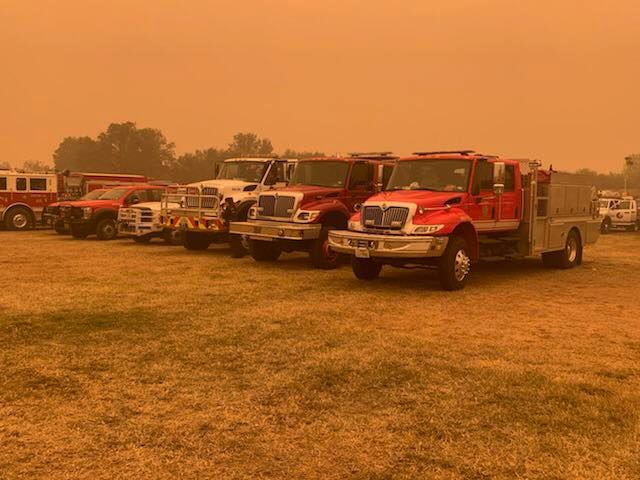 Courtesy FB/TexarkanaTexasFireDepartment
Our very own Texarkana Fire Department is assisting crews in California with the wildfires.
Captain Chuck Weerts and his team have been assigned to the Creek Fire in Fresno County, California. This size of this fire is nearly 200,000 acres. That,s right 200,000. It is only 6% contained. Long, hard days ahead for all the firefighters involved.

Captain Chuck Weerts and Texas Strike Team 141 have arrived at the Creek Fire in California.  The picture is what it actually looks like there in the middle of the day. Visibility and breathing are both compromised due to all the smoke.
Tags: