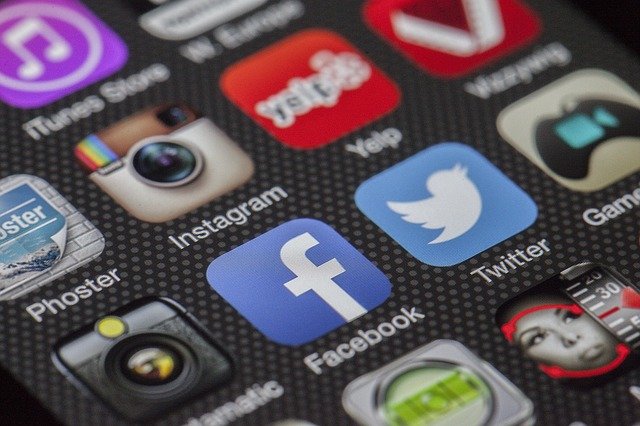 Courtesy Pixabay
Every so often, we will see, or be tagged in, a post that is intended to help people. Here is a very good example of that.
This came to me, via Facebook.
FYI, the relapse and overdose rate has increased by 30% since March 2020. Mental health issues related to our lock-down and the pandemic are especially hard for people with depression.

NAMI, The National Alliance on Mental Health have a 24 hour helpline: 800-950-6264.

Please could any two of my Facebook friends just copy and repost to share the helpline far and wide?

Just two. Any two. Say done.
Instead of worrying about 'does this post have a virus attached'…we went with it.
Fear and worry about your own health and the health of your loved ones, your financial situation or job, or loss of support services you rely on.
Changes in sleep or eating patterns.
Difficulty sleeping or concentrating.
Worsening of chronic health problems.
Worsening of mental health conditions.
Increased use of tobacco, and/or alcohol and other substances.
disruption of mental health and addiction services has had a negative effect.
According to the Addiction Policy Forum report, 4% of people surveyed experienced an overdose since the pandemic began.

"It's a number and feedback from our field that we need to take seriously," said Jessica Hulsey, author and president of Addiction Policy Forum. "We had 45 overdoses reported, 10 being fatal and there were also write-in comments about suicidal ideation and suicidal thoughts."

In addition, there were also several mentions of relapse.
So. How do we manage our mental health? Here are some resources for us:
Get immediate help in a crisis

Find a health care provider or treatment for substance use disorder and mental health
Check out our recent interview, with JW and Anna and Friends, on the morning show. Mental Health did not take a break during COVID-19.

Remember: there is NO SHAME in your game, when you ask for help…or just a listening ear.

Now we can resume the cute cat memes and videos. Those are mentally healthy, we think.

Tags: