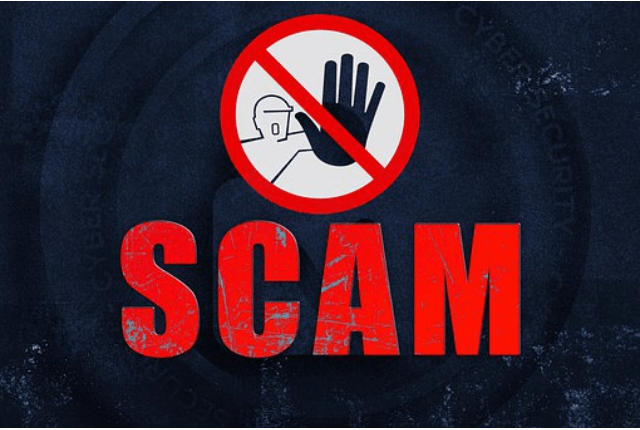 Courtesy Pixabay
The criminal element is always looking for a way to part the innocent from their money.
There are more examples of this going on in the Four States Area. Here is a Press Release from the Atlanta Texas Police Department:
The Atlanta Police Department has received multiple complaints of people going door-to-door soliciting under the guise of offering ways to save you money on your electric bill, including possibly wanting to change, or alter, your electric meter. Anyone going door-to-door is required to have a permit from City Hall to be in compliance with city ordinances pertaining to soliciting. Solicitors are required to have their permit with them at all times and are required to display

the permit to anyone who requests to see it. This requirement is in place so that you know that the solicitor has gone through the approval process at City Hall and is not someone who is trying to make you the victim of a scam. If you are approached by a solicitor and they refuse to display their permit from City Hall to you, contact the Atlanta Police Department at ( 903 ) 796-7973 and Atlanta City Hall ( 903 ) 796-7153. Again, all door-to-door solicitors must have a Permit issued to them by City Hall and they must show it to you upon request.
There are numerous types of scams going around. Most are being done via telephone or email. The Atlanta Police Department would like to remind everyone to never give anyone your Social Security number, State Issued Driver's License or Identification Card number, or birthday to anyone that you do not know. Do not open any emails from sources that you do not recognize, or that you did not request. Definitely do not click on any links or images in an email that is not from a source that you recognize as this can "hijack" your phone or computer at which time they will hold the use of your device for "ransom" until you pay them whatever money they request.

The Atlanta Police Department, Cass County Sheriff's Office, Texas Highway Patrol, Texas Department of Public Safety, Federal Bureau of Investigations, or the United States Internal Revenue Service will never call you on the telephone and inform you that you, or any family member or friend, has, or will have a warrant, and then request you to send money to the person on the telephone. This is a common scam during which the caller will commonly ask you to go Walmart, or another retailer, and put money on a shopping card, usually Apple iTunes, and then contact them with the card number on the back of the card. This is a scam. No reputable agency or organization uses this method to conduct business. Do not let the threats of being put in jail, or having a family member be put in jail, coerce you into following their instructions. If you actually have an active warrant for your arrest, we will contact you in person to handle that issue. The Internal Revenue Service does not conduct business via the telephone and they will not call you with threats of putting you in jail for back taxes. You will receive official mailings from the IRS if they have official business to conduct with you.
Remember…….do NOT give your Social Security number, Driver's License or Identification Card number, or birthday to anyone via telephone, email, or text message that you do not know.
Tags: