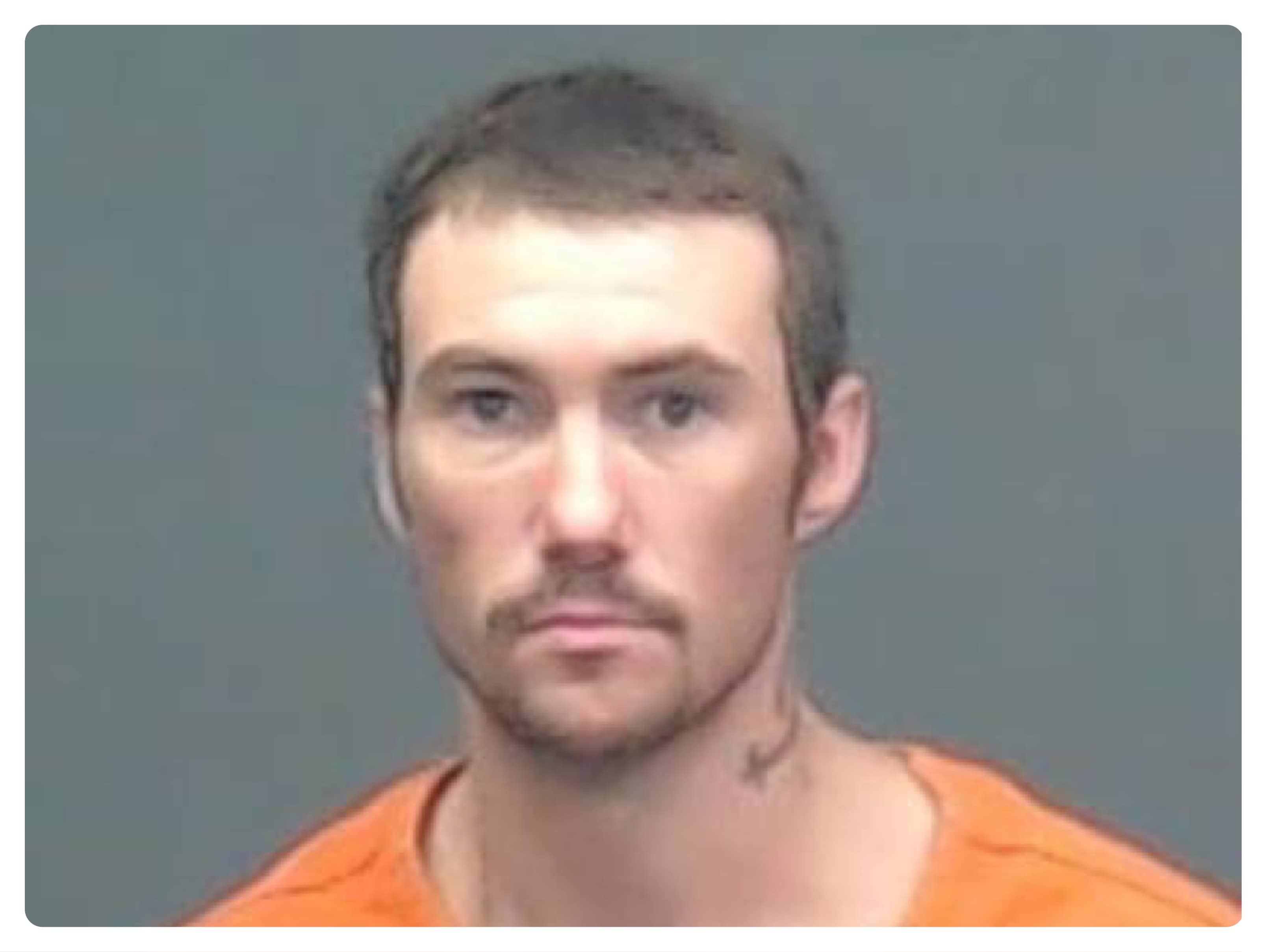 TTPD has shared a highly unique call to a crime scene. While serving a warrant to Bobby Smith tried to pull a fast one on one of our brave officers in blue, but he didn't get too far, as the arm of the law is long. Smith is sitting at the Bi-State, thinking about making better choices. We have the complete details of the events last Tuesday below.
This is Bobby Jack Smith. He thought he's try a unique way to get away from us on Tuesday night, but it didn't work for him at all.

About 7:30 that evening, we got an anonymous tip that Smith had some felony warrants and was in an apartment in the 500 block of Belt Road. A couple of officers knocked on the front door, as Officer Casey Schmidt watched the back. Within a couple of seconds, Smith came busting out the back door and took off running with Schmidt following right behind him. Smith figured out pretty quick that this wasn't working, so he decided to jump into a nearby pond and try to swim to the other side to get away. Now Officer Schmidt had no desire to get wet himself – but wasn't gonna let him get away either. He made the quick decision to use his pepper gun as Smith was doing the backstroke in the water in front of him. His aim was true, but Smith continued to swim anyway. However, he didn't have much gas left in his tank by the time he got to the other side and was met by Officer Micah Miller, who was able to take him into custody.

After he was checked out medically, he was booked into the Bi-State Jail for two felony probation violation warrants, a felony Theft of Materials warrant, and Evading Arrest with a previous conviction (which made that charge a felony too).

Completely unrelated to the original call… While Officer William Young was knocking on Smith's apartment when all this started, he noticed some items laying there that led him to believe that Smith might have had something to do with the vandalism of several washers and dryers in the apartment complex's laundry room that had been reported the day before. He took pictures of the items and forwarded them to Detective Warren Smith, who had been assigned the case. Turns out it was him, so a felony charge of Criminal Mischief over $2,500 was added to his charges on Wednesday.
The judge set his bond at $55,000 for the three of the charges, but ordered him held without bond on the two probation violation warrants.

#texarkanapolice

Tags: